First things first, the jeweller very kindly met us at our hotel this morning at 8. I was worried about the payment for the Magen David but in the end he drove me to his shop, I paid with Visa and then he dropped me back at the hotel. He was a very nice man really.
So, nu? What did I buy? D says "Magen" means "shield" so technically I was looking for a Shield of David. But in the quest, I discovered what I actually prefer is the Seal of Solomon. A minor technicality on the construction of the star. Meanwhile, this is what I bought: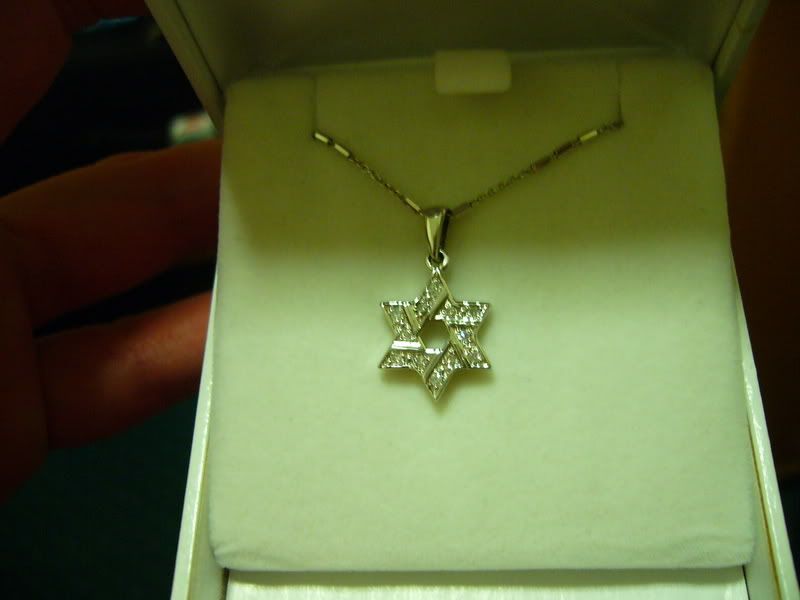 And here it is on me (sorry, this was the best light I could get) and you can also see that yes, I have seen too much sun already (I promise I am wearing sunscreen):
I had a little bit more money leftover from the gift my Grandmother left me. I bought these candlesticks in Jerusalem today because I wanted to start my own home and you need candlesticks to light candles on Friday night and I thought I might like my set to come from Jerusalem. It was only after I bought them that I realised they cost about the same as what I had leftover from the Magen David, and so I have decided that my Grandmother gifted me these too: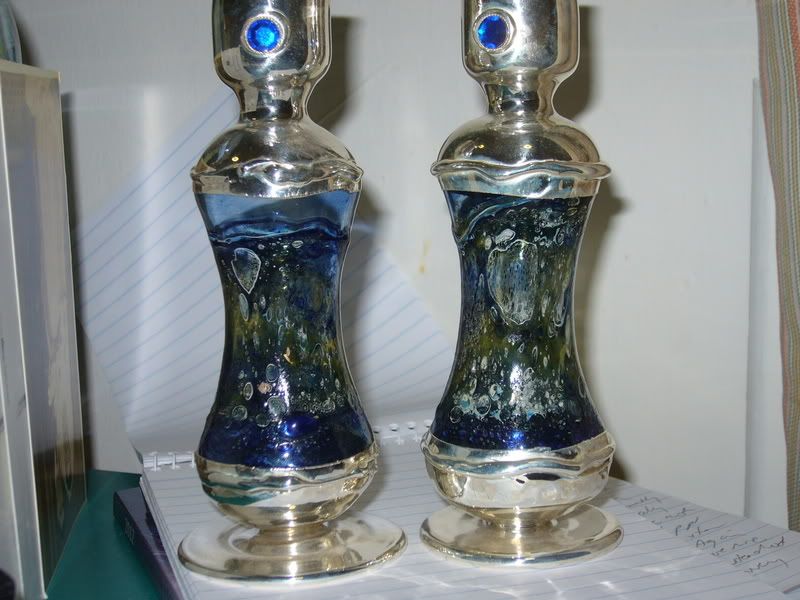 Handmade - glass and silver. And yes, it's gonna be a pain getting them home without breaking. I love them.